Ready Player One
MAG
April 15, 2018
I went to see "Ready Player One" expecting a lot of CGI fight scenes, battles between all kinds of classic and new game characters, and a fast-paced tale of the future of gaming. I was not disappointed.

The movie began with an unusual image of a future Ohio – a busy, polluted landscape where the normality of people's lives exists on a virtual reality platform called the OASIS. We are introduced to the main character, Wade, also known online as Parzival, fairly quickly. The plot revolves around the death of the creator of the OASIS, and what he left behind. After lifelong work on the development of this phenomenal project, Professor Halliday leaves one last challenge to the players of his virtual world. He leaves three gaming easter eggs throughout the colourful and unique landscapes of the OASIS, in the form of keys, all leading to the grand prize; full ownership and control of the OASIS. Soon after his death, millions of OASIS players try to find the hidden keys, but the powerful game manufacturers of the OASIS are not far behind. As Wade spends his online time battling for the possession of the eggs, he teams up with other players, and goes against the dangerous IOI, in order to protect the OASIS from collapse.

I absolutely loved this film as the thrilling plot was so fast and exciting, and the "High Five" were a brilliant team of heroes. I loved Art3mis, the feisty online superhero, an expert in the OASIS, as well as her real-world self, the dorky, rebellious teenager on a mission to stop IOI. The team consisted of a great range of characters, particularly Aech, the scary-looking but warm-hearted gunter. These characters were voiced and played by by some brilliant names, such as Tye Sheridan (as Wade Watts) and Olivia Cooke (as Art3mis).

The existing plot was expertly illustrated with amazing computer graphics to form crazy environments and OASIS characters, from aliens and fairies to cyborgs and ninjas. The graphics really made a nice difference between the harsh real-world, and the pixelated wonderland of the OASIS.

As well as the great characters and the mystical virtual reality, the film was full of game and movie references, including 1980's Evil Dead, the infamous TRON movies, The Gremlins, and even Batman. These undercover figments from various films and games created a wonderful nostalgic effect alongside the 2040's obsession with Pop Culture.

This is definitely one of my top 10 sci-fi films of the year, and i recommend it to gaming fans as well as those into dystopian adventure and thrilling action.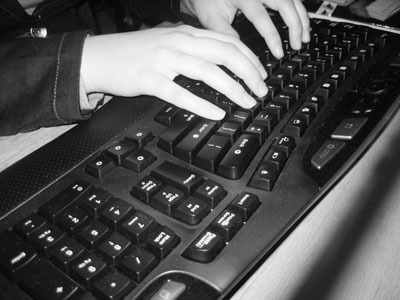 © Paige R., Perry, OH