The Greatest Showman
January 28, 2018
With flaming rings, roaring beasts, and soaring tightropes, a circus is usually a visual spectacle on its own. We are all drawn to gawk and applaud not only the unusual and unexplainable, but also the daring and breathtaking feats of mankind.
Similarly, with powerful, modern scores and engaging aesthetics, The Greatest Showman draws from the history of the circus' origins and dares us to relinquish our desires to be popular and to embrace instead our uniqueness, even if that means going against the grain.
The story begins with a lower-class P. T. Barnum (Hugh Jackman) embarking on a new life with his childhood friend, Charity (Michelle Williams), despite the wishes of her upper-crust father. They start a family together, but after being laid off at his job, he has to find a new avenue to provide for his family. He decides to make a living by bringing light to terribly scorned people such as The Bearded Lady (Keala Settle), and must walk the tightrope between accepting unconventional appearances or succumbing to the hateful cries against them.
There is never a dull moment in the film; the story moves from scene to scene with flawless transitions that carry the audience from cobblestoned streets to colorful rings and arenas, all in the blink of an eye. Similarly, the music ranges from powerful anthems to heartfelt declarations of love, strength, and creativity.
However, most notable was the musical's message to forge our dreams not in the molds others create for us, but with the unique tools we have been born with. P. T. Barnum emerges as a strong, but fallible lead character, human in his longing to please those who disliked his method of entertainment. Drawing from the shame thrust upon him for being poor, he lost sight of his reasons for beginning the circus, blinded by the desire to prove himself to those who mocked his collection of "freaks." The moment his success goes up in flames, however, it is the "freaks" who are right there by his side, comforting and encouraging him in his lowest moment. It is only then that he realizes his true family couldn't care less about esteem or reputation.
The same goes for us. If we lead our entire lives striving to make our worst critics happy, we will abandon the beauty that is simply begging to blossom in us. Growth is great, but not at the sacrifice of what makes us different. Our lives are our own, and as we all try to make our own greatest show, we must forge on in the face of negativity, staying true to those who supported us from the beginning. Everything we could ever want or need is nearer than we may think, and the true reward comes when we live for joy, family, and love.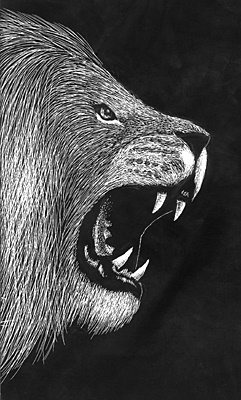 © Russell W., Alpine, UT