World War Z
August 9, 2013
"World War Z," based on Max Brooks' 2006 novel of the same name, is an action packed apocalyptic film directed by Marc Forster.

Now, before I continue, I must tell you that I have never been a huge fan of the ongoing zombie trend that everyone seems so obsessed about. So when I was invited to watch the movie, I had no idea that the film had anything to do with that nonsense. But as the lights dimmed and the whole cinema turned pitch black, everyone quickly grabbed their oversized bags of popcorn and hid their faces in terror, scared of what may pop up.
I thought to myself: Why was everyone so scared? But I soon learned why when I found out what "World War Z" was really about: the undead.

The story follows former United Nations investigator Gerry Lane (Brad Pitt), his wife Karin (Mireille Enos), and their two children, Rachel and Constance. At the beginning of the film, the audience learns that thousands of people around the world have been infected with a disease that was thought to be "rabies". But as the family are stuck in traffic, chaos begins to emerge in their hometown. As large groups of fast moving zombies begin to infect and attack everyone, the Lane family escapes in a stolen RV. With the help of Gerry's old friend Thierry from the United Nations, the family finds refuge with many others in a U.S. Navy vessel. But in order for the Lane family to stay on the vessel, Gerry must agree to help find the origin of the virus so a vaccine can be made to prevent it.

"World War Z" is yet another movie that stars the one and only Brad Pitt. In my opinion, he was the perfect choice for the role, and every action scene he performed in this film was very well acted and looked really realistic. Aside from playing a United Nations Investigator, Pitt also played a very loving father. It was nice to see the sensitive, protective, and caring side of his character. Brad Pitt portrayed the role so well that the audience could easily feel how the character felt when he had to leave his family behind.

In conclusion, the film is a great choice for anyone who likes action and horror. You will always be on the edge of your seat or hiding behind your bag of popcorn in fear.
For you non-zombie lovers out there, you will absolutely enjoy this film as well. I know I did!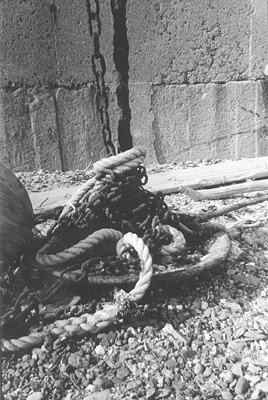 © Jeanette M., Phoenix, AZ