Life In A Day
February 26, 2011
People often speak of time capsules, of traveling back in time to experience iconic snapshots. With this in mind, what could be more iconic than life itself?
Imagine stumbling upon 90 minutes of an exquisitely edited recording of homemade clips that span from a little girl climbing human towers in Tarragona, Spain, to Russian parkour enthusiasts enjoying the at times not-so apparent simplicity of life, to maybe even a Slovakian filmmaker's journey capturing the essence of a Korean bicyclist and explorer, ten, twenty, maybe one or two hundred years from now.
How fascinating would it be to experience a day in the life of your companions in this world, a day that possibly reflects your own life, your wishes, your hopes, your fears? With a similar vision in mind, Ridley Scott and Kevin MacDonald set out on a quest to obtain numerous instances pertaining to the many distinct aspects of humanity. "Life in a Day", their aptly titled global experiment, procured global support and enthusiasm, receiving more than 80,000 clips and 4500 hours of footage all shot during the same 24 hour period around the world.
With the sole purpose of offering millions of people a glimpse into the ordinary and extraordinary facets of life, Ridley Scott, director of highly praised films such as 2000's Gladiator and 2007's American Gangster, approached fellow director Kevin MacDonald, responsible for bringing to life films such as State of Play and The Last King of Scotland, to seek his collaboration. YouTube had previously proposed to Scott's production company, Scott Free Productions, that they collaborate on a project. Soon enough, "Life in a Day" was born.
This innovative project invited the millions of users of the communal site to submit clips filmed on July 24th, 2010, to YouTube. To make sure that almost all countries in the world were given an equal opportunity to participate (Iran, Syria, Cuba, Sudan, North Korea, and Burma were restricted by sanctions) and to obtain an accurate, interesting portrait of the world as we know it, Scott distributed 450 cameras to underdeveloped nations.
Both directors have stated their awareness that not all clips received and used by the film were going to be of professional quality and technique, but part of what makes the film so unique is just that: its raw, uncut trajectory of a day in our lives. However, some submissions were disqualified due to this very issue by an editing team that ranked videos on quality and substance, as not all participants were necessarily acquainted with the tools of filmmaking.
To reward the creators of the selected clips, 25 of the 390 contributors were chosen to attend 2011's Sundance Film Festival, where the film premiered on January 27th. The documentary was simultaneously broadcasted on YouTube on that day. Not to fear, however: the film will make its theatrical premiere with the courtesy of National Geographic Films on July 24th, 2011, the one year anniversary of the featured videos, and I, for one, will be first in line.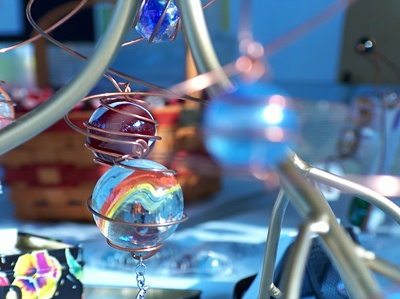 © Sean C., Princeton, IL