Avatar
April 11, 2010
How do you react when you have witnessed a masterpiece? Do you get an overwhelming feeling of thrill? Or do you perhaps want to tell the world about what you have experienced? Walking out of the theater after watching Avatar in IMAX 3D, I felt exactly that.

The man who created and directed this film is James Cameron. He wrote this epic story about 15 years ago, but he knew that the technology wasn't ready for it. Cameron also spent four million dollars developing the perfect 3D camera just for Avatar. This movie took over 300 million dollars to develop, making it the most expensive movie ever made, and it was worth it because it brought in 232.2 million in opening weekend.

The story takes place on a planet light years away from earth called Pandora. Humans have inhabited the planet to mine a rock that is worth millions on earth. In order to get it, they have to move the natives, the Na'vi, away from the area. An ex-marine named Jake Sully replaces his dead brother on a mission to relocate the Na'vi. He transfers his mind to an "Avatar" which is made from human and Na'vi DNA. When he is put in a sleep chamber, he can control the Avatar. He is accepted in the tribe and soon falls in love with an alien named Neytiri. When the military moves in to destroy the Na'vi territory, Jake Sully is forced to take a stand and fight back.

I can honestly say that Avatar is the best movie I have ever seen. The visual effects were like nothing I could have ever imagined. The 3D was amazing and all the vibrant colors gave you a feeling of euphoria. It took some real imagination to create such a different movie. Only a genius can come up with a story like this. James Cameron is Da Vinci and Avatar is his Mona Lisa.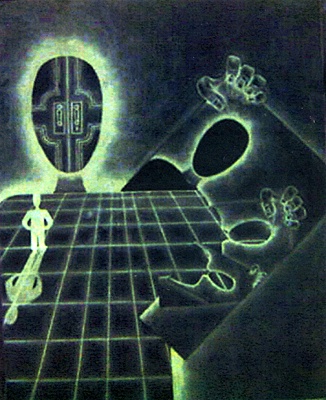 © Andrew P., Muleshoe , TX