Almost Famous
June 10, 2019
Cameron Crowe is no stranger to far-fetched plotlines (We Bought A Zoo) or slightly over-predictable narratives (Say Anything…), and his 2000 semi-autobiographical drama Almost Famous isn't exactly short on either of these things. However, it is also a truly funny, affecting love letter to the cultural phenomenon that is rock music.
The film follows 15-year outcast William Miller, whose aspirations to become a rock journalist against his overly protective mother's wishes soon lead to him literally getting paid $35 to review a Black Sabbath concert. Although a security guard's persistent efforts initially prevent him from getting backstage to do so, once the (fictional) rock band Stillwater appears, he manages to flatter them so much with his vast display of musical knowledge that he not only gets his wish, but even gets to accompany the band on a nationwide tour by request from Rolling Stone, who is easily fooled by William's faux-adult voice into thinking that he's not as young as he really is.
True, the film's main premise is admittedly unrealistic to the point of downright ludicrous (a rock band taking some random teen journalist around the country just because he said some nice things about them after they blatantly mocked him to his face? Really?), and the whole subplot of William pretending to be an adult to get into Rolling Stone is a bit underdeveloped (though it does eventually lead to a fun Rainn Wilson cameo, who of course went on to play Dwight Schrute on the American version of The Office), but the film's shockingly realistic insights into the sex-and-drug-fueled world of the rock'n'roll lifestyle are so powerfully eye-opening, those minor glitches (and even others such as Stillwater's actual music being annoyingly underwhelming) can be easily forgiven. If you're a true music lover such as myself, or just want to get some creative inspiration for your next review (also like myself), you absolutely have to see this movie.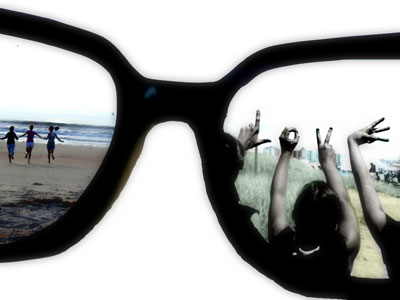 © Christina G., Bedford, NH