Schooled by Gordon Korman
December 12, 2017
There are only three important grades in the public school system: grade five, grade eight, and grade twelve. Why? Because those are the grades where you are the top of the school. No older kids to worship, no bullies that are not in your grade, it is all you. Some dream of this moment, others dread it. For whence the popular kid is number one, where the outcast gets picked on by the entire school. At Claverage Middle School (nicknamed C Average Middle School by the students) it was the grade eight class who ruled the school, from their Halloween dance, their student council president, to being the top of the top. Nothing could ruin their year, until a bag of organic cotton shows up and ruins everything.
Capricorn (Cap) Anderson was arrested for driving without a license as he was taking his grandmother, Rain, to a hospital after she fell out of an apple tree and broke her hip. At that time he did not know what a license was, being arrested mean, or anything of the modern world. Cap and Rain lived in Garland an alternative farming community that basically stayed in the sixties, wearing organic cotton tie dye, driving a rustic truck, and have no power or plumbing in their house. The community used to strive, but now there are only Cap and Rain left. With Rain's broken hip, she needs to recover, thus sending Cap off to a social worker Mrs. Donnelly (who used to live on the farm with Rain when she was younger) who placed Cap into grade eight at Claverage Middle School, and hoped that he would not be too different. Cap has to struggle though this modern world of dances, pizza and gossip, where he becomes the biggest target for bullying, and how by meditating, he kept his head and brought some of Garland with him and his fellow peers.
Gordon Korman wrote this heartfelt novel about how the misfit fits in and made everything better, bringing love and joy to the middle school. Cap was instantly loveable as he had no idea what was going on, and just wanted to get through the day and make others happy. The writing was fast pace, keeping it interesting at all times, but Korman? Have you ever heard of point of view? Each chapter started off with the name of the person, telling us this chapter is from their point of view. Only issue is, Korman switched around so much that it was hard to keep track of the story due to the swapping of views each chapter. In total there were eight points of views from Cap, to Mrs. Donnelly and her daughter Sophie, it was all too much. The ending of the novel, an unexpected twist that brings a smile to your face, as this is a true heartwarming novel and a must read when you are doubting the youth of today.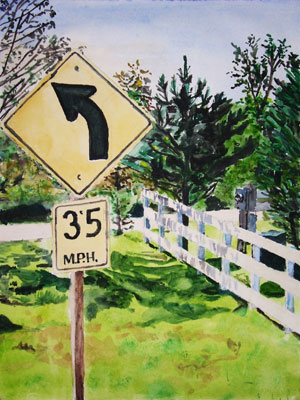 © Tim K., La Crosse, WI