Girl Online by Zoe Sugg
November 14, 2017
Girl Online, youtuber Zoe Sugg's first book is a good read if you are looking for something quick and entertaining to read. This story follows Penny Porter, a normal girl from Brighton, whose life seems to only get worse. She's embarrassed herself in front of her school, she has no real friends, and the only thing keeping her sane is her online blog.
When Penny is told she's flying to New York, she doesn't know how to feel. But she quickly forgets her boring, embarrassing Brighton life when she meets Noah, the dreamy Brooklyn musician.
Over the course of the book, Penny's life gets turned upside down as she comes to terms with her real and online life, makes new friends as well as enemies, and begins to see her new world.
This first book of the Girl Online trio is a good book if you are looking for something quick to read. The easy writing style means it's easy to follow and pick up again. The dreamlike setting of New York and the interesting character of Noah leave you wanting to read more.

As well as Penny's character being relatable, this book will leave you laughing.
Although I like the story, I rate the book 5/10 as it is very fast paced and not very substantial. I reccomend Girl Online to anyone interested in blogging or creative writing, as well as fans of other teen romance/comedy novels.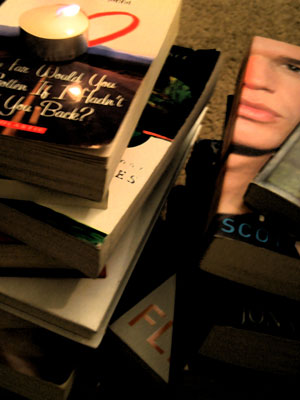 © Alexis R., Clarkdale, AZ