Oprah Winfrey by Adam Woog
April 9, 2014
Biography Project: Oprah Winfrey
1) Oprah Winfrey faced many challenges and problems in life. Some of the bigger challenges included: her weight and looks; growing up in poverty and a broken home; being abused; and as she grew into her teen years, began to rebel. Oprah's home life did not start off so smoothly. In her first years, she lived with her mom in a small farm at Kosciusko, Mississippi, with no electricity or indoor plumbing. They were so poor that they she wore overalls made from potato sacks! Her mom could not find a decent job, so she had to move and leave Oprah to her grandparents. In addition, Oprah constantly got whipped by her grandma, and got ignored by her grandpa. Even though her grandma was very strict, Oprah could deal with it because she was the one who taught her the importance of hard work, faith, self-confidence, and the ability to read at a young age. According to the text, Oprah said, "I am what because of my grandmother; my strength, my sense of reasoning, everything." Beginning when Oprah was only nine years old, she was harassed by her nineteen-year-old cousin. Later, two more men assaulted her. She was forced to keep silent all three times because they told her there was something wrong with her, and she believed them. Oprah had kept this a secret for many years, and it powerfully affected her. Because of this, she is now a tireless crusader to protect children from this. Moreover, at the age of 14, Oprah started to act out. She ran away from home and came back pregnant and experienced with drugs. She did give birth to a son, but he was premature and died shortly. She was wondering to herself how she became like this, because she knew she wasn't a bad person. She learned to never do it again. Furthermore, once she got older at her job as a news anchor, the station executives wanted to remake her image. They ruined her hair by shaving it all off and trying to find a wig for her. This humiliation caused tremendous stress, and it made her eat more and more food as a source of comfort. Oprah got fired from her job, but she overcame this problem by finding an even better one. Even though there were so many challenges in her life, she could still handle them and be strong.
2) There are many character traits to describe Oprah Winfrey. The three most significant are intelligent, charismatic, and hard working. First off, she skipped two grades when she was very young: Kindergarten and 4th grade. She was always very smart and could analyze problems even though she had only a few bright spots during this period of time. As stated, "A concerned teacher enrolled her in a program to help gifted but underprivileged students". This means that her intelligence was easily noted and had to be reckoned with, so a teacher put her in a course for kids who were talented but destitute. She can also charm her way through to anything! She is like lucky charms- sweet and you can't get enough. She loves to entertain others and make people laugh- that's why she has her own television show! Oprah is a very hard worker as well. She will fight for what she loves and believes is right. The text says, "Winfrey has prevailed despite obstacles that might gave crushed others". This shows that she is very strong and driven. The three main qualities to portray Oprah are bright, captivating, and diligent.
3) Oprah Winfrey accomplished so many things in her life despite troubles. Her major accomplishment was becoming a billionaire! Many factors contributed to this. Her talk show, The Oprah Winfrey Show, is super popular internationally. As quoted from the text, "This show is seen by nearly 50 million viewers in 117 countries around the world- from Afghanistan to Zambia". This proves that this show is a success and that anyone can watch it and enjoy it. It is the highest rated and longest running television talk show in history. But, Oprah is much more than simply a television host. She is the first African American to own a film and television studio, and only the third woman to do so. She is also an Academy Award-nominated actress and the driving force behind a vast media empire. Even though she makes so much money, she always gives away so much of it. According to the text, "Winfrey is the richest and most philanthropic black person of all time". This shows that she is very caring and a benevolent person. Oprah's main achievement was becoming a billionaire through not only her television show, but also several other things.
4) Oprah Winfrey has an enormous impact on the lives of others. On her television show, she first started off discussing lurid, shocking topics, such as parents whose children had been injured by babysitters! But now, as stated in the text, "Winfrey wanted to discuss social and spiritual issues that would positively affect the lives of her viewers". Three examples of this kind of topic are heart disease, abuse by spouses, and ways to meditate. She not only wanted to entertain her viewers, but also to educate them. She has talked about tolerance, which helps minorities get accepted or understood. Whenever she interviews or chats with another person, she listens thoroughly, and may even cry! She expresses empathy when appropriate and always makes a personal connection. Oprah has been through so many hard times, yet still conquered the problems. She is a role model for others and she is so inspiring. The text says, "After seeing Winfrey's episode on youth at risk, a person made a commitment to care for a troubled child". This shows that Oprah can be very influential for anyone. Without Oprah, many issues wouldn't have been dealt with, as she has such an important effect on the lives of others.
5) Oprah has had so many major events in her life. Three of the most important were: getting her first job, getting a role in a movie, and having her own show. Primarily, Oprah got her first job in 1970 when she was still in high school. She had to read the news on radio station WVOL. After a few years, this led to an opportunity to become the first female African American, and the youngest person ever, to be a television news anchor in Nashville at WTVF. But, she had to leave Tennessee State University and not finish college. Another milestone in Oprah's rapid career came in 1985, when she was given her first major acting job in a supporting role in the movie, The Color Purple. She was cast as Sophia, a strong-willed girl that had been abused. Oprah became very excited because she could relate so much to this girl. She earned an Academy Award nomination for Best Supporting Actress. Finally, the Oprah Winfrey Show goes national, and she becomes a billionaire in 1986. She opened up her own studio called "Harpo Studios" soon after. According to the text, "Owning it made Winfrey the first black person, and only the third woman, to have a major television/movie studio". She was on to her way to worldwide fame and fortune, but also changing the shape of television. The three most crucial events in Oprah's life were getting a job as a news anchor, starring in a movie, and having her own business succeed essentially.
6) If Oprah had any words of advice to give us, it would be, "Never give up and follow your dreams". This would definitely be the guidance she would give us for many reasons. Foremost, Oprah herself can relate to this easily. She has fought through many hardships in her life, such as when her dad said, "No daughter of mine will be an actress". But, acting was what Oprah wanted to do, and nothing could stop her. Secondly, she always speaks about this in her talk shows or when she has to give a speech on anything she wants. For example, she has provided money to put hundreds of African Americans through college. Likewise, she has funded projects for young people that were not strictly academic. In a statement about this project, she wrote, "I'm offering this center as a place where children can dream big and know that with preparation and determination they can make those dreams real". This shows that she really wants to help children accomplish their goals and to teach them not to give up. Thirdly, Oprah is just a very assiduous person! She tries her best at everything she does, and she is the last person I would think of giving up on something she feels so passionately about. When she got her character as Sophia in the movie, The Color Purple, it was not as easy as you might think it was. In the beginning, she kept on waiting for them to call her and tell her that she got in. When they didn't, she called them and asked why. The director replied saying that she was just an amateur and didn't know how to really act. This frustrated Oprah so much because she would give anything to be in it. She needed to be in this movie like a hungry dog needing a bone. Most people would've given up right them. But, Oprah persisted and eventually got selected to be cast as Sophia. As you can see, if Oprah could only give one tip out of hundreds, it would be, "Nothing is impossible if you persevere and pursue your dreams".
?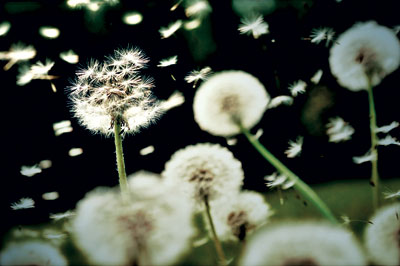 © Haley L., Anchorage, AK