Phase
February 25, 2022
What if you couldn't touch the one you loved the most, Zylith doesn't have to imagine. In this thrilling romance graphic novel, it's got romance, mystery, Sci-Fi. If you're into any of these I would highly recommend the book Freaking Romance by Snailords on WEBTOON. It may not be everyone's cup of tea, but I love it. It has suspense, romance, the supernatural, outstanding art, beautiful characters with amazing personalities. This book has it all. And although I love a lot about this book, however, I have slimmed it down to just three things that stuck out to me as to why this is such a good book. The following are my 3 favorite things about this book. One, the characters are so well done and incredible. Two the exciting plot that leaves people in wonder and on the edge of their seat. And three the incredible artwork done by this author, it is so gorgeous and well made, and it just keeps getting better. I warning spoilers are discussed, and this story includes a few chapters of the following animal abuse, abusive households, and some blood. Please only read if you're not triggered by any of these.
To start off this wonderful story I need to introduce you to three main characters. Zylith (the main character), an 18-year-old girl that is escaping her abusive household, whilst striving towards an art major. She is a sweet, loving, and funny person to be around, she also owns a cute white cat cleverly named Mr.Purrfect. The next character that we get introduced to is Verose, she is an 18-year old girl that Zylith met in high school, she is majoring in Verose is a nice, protective, loyal friend of Zylith's. The last main character is Zelan. His age is unknown, (we assume him to be about 20) he is a famous k-pop singer from a parallel universe. (the theory that there are universes that exist alongside our own, although undetectable to the people in said universe) I love how the author gives each character their own unique personalities that they each fit into perfectly.
The second thing I love about this book is the plot. Zylith is trying to get away from her abusive household, she finds a dream apartment at a dirt bottom cheap rent, the catch? It is said to be haunted, and there are even rumors that a woman disappeared due to that apartment, and no one in the real world remembered her, it's like she never existed. No medical records, family, friends, absolutely no one. Zylith shares this apartment with her cat Mr.Purrfect. Her dad kicked her out leaving her only a note on a piece of paper with the words "Good luck surviving on your own", I feel like everyone can at least emotionally relate to this. Feeling like a bird leaving the nest unwillingly.
Not only is the storyline incredible but so is the artwork! Zylith is gorgeously drawn with the most gorgeous platinum blonde hair, dark brown eyes almost as dark as my mother's coffee, and an extremely adorable smile to match. The next character is Zelan, he's usually sporting a white knit sweater, his hair that has green roots then blends down to white at the tips, green eyes, and only the softest expressions imaginable. And lastly, there is Versose, who has pink to blue ombre eyes, a rose tattoo placed on her shoulder about 3 inches from her elbow, and dark brown short hair. They also drew Mr.Purrfect purrfectly, he's a fluffy white cat with the sweetest personality. And the backgrounds are also super detailed, they are somehow super detailed yet blurred. The backgrounds almost look real! Overall I believe the artwork is incredible.
From the plot to the characters to the amount of effort put into the artwork, this story is truly incredible. I have so much respect for this author, and their abilities to draw something so quickly and also make up such good storys. All they had to do is ask, what if?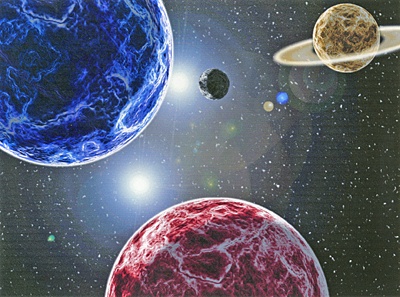 © Alex D., Phoenix, AZ