Behind the Scenes
March 15, 2009
"Write"
Erika Suarez (A review)

The pen

Moves

Ontu the sheet

Thoughts are racing

And you are facing

Lines

And lines

Of words

Words that flow

And you know

That nothing

Can

Stop

The gliding

Of the pen

And the overflowing

Words

That fall

Out of

Your head

And fall ontu

The white

Sheet

You try not

To make the pen

Hot

But the sweat

From the

Palms

Of your hands

Make the pen

Slip

And you

STOP





Behind the Scenes



Have you ever wondered what happens behind the scenes? The poem 'Write' by Erika Suarez raised this fickle question. Readers might wonder what the writer was thinking when he/she wrote the poem. In the poem a person that remains anonymous, is writing down his/her thoughts or feelings down ontu the white sheet of paper. The unidentified being is telling readers that he/she will never stop writing. But then his/her palms start to get sweaty and you For example:





Make the pen






Slip






And you





STOP (31-34)

Suarez's use of vocabulary, line breaks, and depth of her voice as it radiates through the air like a plane as it takes off from the runway accomplished this piece of writing.



Suarez's vocabulary fit into this poem. She didn't use any words that were to complex but she didn't use to effortless of words either. Her vocabulary choice is right in the middle, its perfection for this poem. For example:





The gliding






Of the pen





And the overflowing





Words (14-17)

In these three lines two words stood out the most, gliding and overflowing. Those two words were sinuous; they floated along with the curve of the poem. But Suarez lacked intricate words. She lacked words that made readers think, she lacked courage in her vocabulary choice.



Next was the way she did her line spacing or line breaks. For example: 'Thoughts are racing/ And you are facing/ Lines' (4-6). When you read this it almost seems as if there's a period after each line. The line breaks make you stop short and they bring stress to the words as you read them.



Last but not least was the way Suarez added her voice into the poem. For Example:






That nothing





Can





Stop





The gliding





Of the pen (11-15)

Suarez went into depth with her voice. Those nine words are so simple but yet not quite so. They brought meaning. Those five lines were as if to say nothing can stop your pen, nothing can make you stop.



Overall Suarez revolutionized the way people will think about writing forever. Just in thirty four lines writing will never be thought of the same way again. Suarez's poem 'Write' lacked a few qualities that would have been good to have but in general Suarez fulfilled her duty.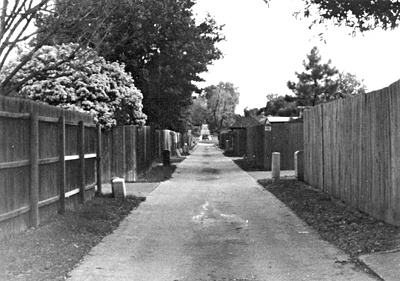 © Jaycee R., Lewisville, TX