The Blackboard
May 27, 2015
I look before you, dark and bare,
I fix you with a daring stare.
Your hands, they shake, while reaching for chalk,
And all around is silence; no talk.
Your hand reaches up so painfully slow,
And the chalk screeches with dread and woe.
The words form carefully on my face:
A perfect white, as fine as lace.
You turn around as if in a daze,
While the teacher steadily meets my gaze.
She looks at you and states quite clear:
"Your answer is wrong! You've failed I fear."
Your classmates giggle while you sit back down,
And I smirk darkly at your shameful frown.
I triumph again; the taste is sweet,
While you drown in a sea of defeat.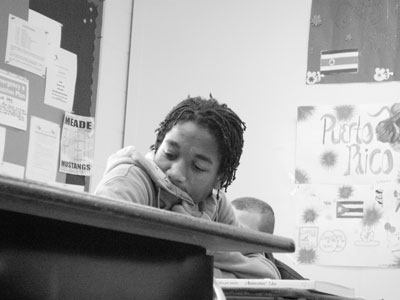 © Demetrius A., Ft. Meade, MD