I Believe
June 28, 2014
Walking on Street.
In between empty Castles.
strong as a fleet.
Terrible like in Battles.
Walking through a Forest.
Watching Autumn Leaves Falling.
All yellow and Palest.
On the ground Rustling.
the world's Reflection.
no longer as the left Impression.
here i am awiting for an Answer.
raising my hands in Wonder.
calling YOU for Grace.
though everyday comes with an Aching heart and a Crying face.
tgrough every night, fear and tear.
for me i know YOU'll be here.
in this Life, i'm not alone because of my Belief.
So i turn to YOU "God" the source of all Relief.
let your Love feed my soul.
let your Faith fill my heart.
let your Light shine on Me.
I close my eyes and Pray.
give Me the Strength to never give up and look the other way.
give Me the Will to never let YOU down.
with no Doubt Pray loud.
so I would always keep YOU Proud.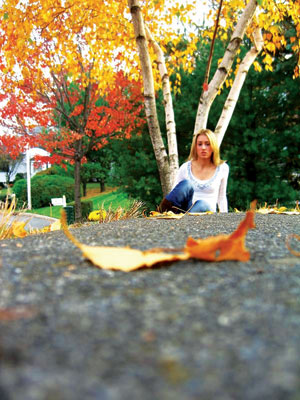 © Stephanie F., Garnerville, NY