Stop.
February 8, 2014
My head against the window, colored light
beyond, and rust untouched on quiet streets.
These closing eyes inside my head, rewrite
Reality. Just me among these seats.

A midnight laneway car, this city bus
A chariot of riders' dreams, asleep
in empty leather seats, in moments hushed
An unseen blue-capped driver, counting sheep.

How many years, how many minutes pass
before my mind, all time becomes unknown?
How many dreams against the window glass?
There's more than one of me, I'm not alone.

The bus, all empty seats and senses dropped.
Myself, alone, but we all miss our stop.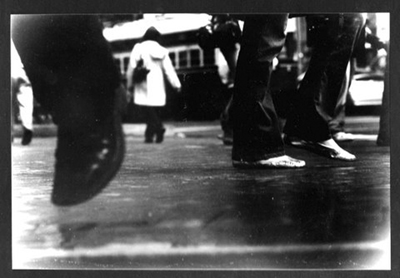 © Alex B., Bethesda, MD