Slippers in the Snow
February 5, 2014
A twilight snowfall, shaken from the moon
like dust upon the nightly lantern, lit.
A quiet midnight visit, whispered runes
below my feet, in ice, the voices quit.

These striped pajamas, slippers in the snow
leave reindeer footprints. Outside chilly panes
a snow globe world, midnight flurry, blows.
I walk, so taking back what warmth remains.

The quiet snowmen, thawed before the dawn
Come raise their pipes, each melting by degrees
This silent, midnight sky-sent flurry, gone
at sunrise, snow the dreamers never see.

I'll raise my hands, as that's the thing you do
to show the passing isn't lost on you.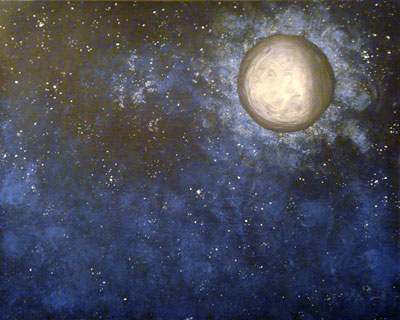 © Allison H., Vancouver, WA