The gods of old
July 2, 2013
Once all bowed down when entered Wrath
And all listened to Wisdom and his story.
But gone now are the days of their glory
For now new gods hath arisen and hath
Replaced the defaced faces on the public bath
And now the poets sing of their new story
And spread the word of Zeus's glory
And forbid themselves to even mention Wrath.

So what hath happened to the gods of old?
And who now shall tell their tale?
Do they rest in Greed's halls of gold?
Or do the walk down Solitudes's trail?
For the only ones who remember them are the old.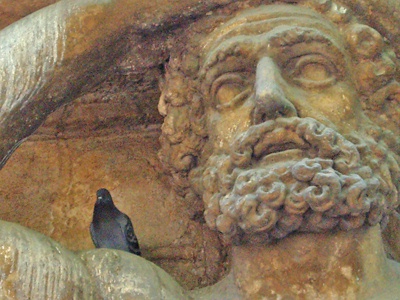 © Rebecca Y., Los Angeles, CA