The Dogwood Tree
April 26, 2012
Glorious in beauty and form it grew
Rare among the myrtle and wooded array,
Then seized of strength, the sturdy roots gave way,
Binding together a cross, split in two.
Hung upon the glorious wood He knew,
Such a dying blood alone could He pay
A price so great on that glorious day
The King surrendered his life through and through.
Today its veins grow twisted, not erect.
It bears a bloom which petals form a cross,
And berries of red, whose blood was a loss
Its existence left so His can reflect
On Jesus Christ, who set His children free
By dying on the sacred Dogwood tree.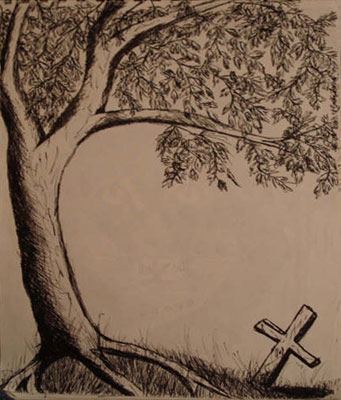 © Courtney K., Bethel Park, PA