The Moon, as Silver as the Sun is Gold
April 12, 2012
The moon, as silver as the sun is gold,
Peeks out behind her smoky black veil.
Clouds vanish and her light becomes more bold.
White of marble milk shows her beauty pale,
Bathed in the gentle blue light of raindrops,
Drifting downwards to set the world aglow.
With quiet light resting on the treetops,
She smiles fondly down at the world below.
With brightly lit stars as her entourage,
Glints of glitter in her black evening gown.
A brilliant comet acts as her corsage.
Wishes make the gems of her nitghttime crown.
She safeguards her realm with her silver beams.
And it's here, that restless hearts come to dream.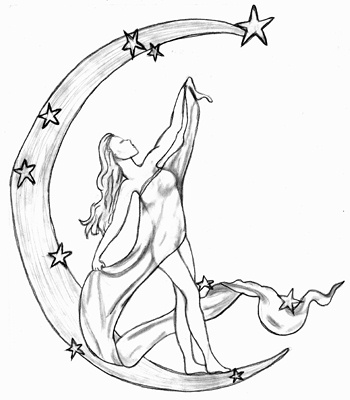 © Bianca C., Phoenix, AZ