Clandestine Heartbeats
October 30, 2011
October evening bathed our souls with light,
Illuminating shoulders 'gainst the sea;
Our heartbeats ran through winds and through the night,
Appreciating fin'lly being free.
Your French was weak, though 'twas melodic too;
Through tears you whispered "bye," a hated word
That I would love to never hear from you,
For leaving you once more is just absurd.
Your voyage would depart in moment's time,
Yet I could not remove my grasp from yours;
To shift my gaze from yours––a dreadful crime,
A sin much like what does these ghastly shores.
For though this ship may mar your heart with holes,
Its journey cannot sep'rate our joint souls.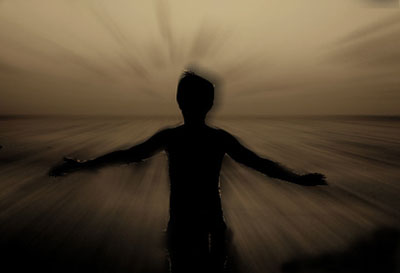 © Brian M., Fishers, IN