Sonnet
MAG
January 24, 2008
In dreamlike daze, one floats and cannot stop
With bare feet gliding 'long the raised walkway
Beneath the trees whose virgin shadows drop
Athwart the planks of splint'ry wood they lay.
Reaching 'cross creams and ash of peeling bark
The satin fingers stroke old Nature's charm,
While eyes of magic shift toward dazzling arc –
That blazing orb gives breath without alarm.
The sudden hush of summer's air abide –
(Sultry conditions welcome beads of sweat)
The birds, whose squawking jests have bared their pride,
For only heat could make them that upset.
One body, in a world of sun-swept beams
Where Nature's heartbeats force realistic dreams.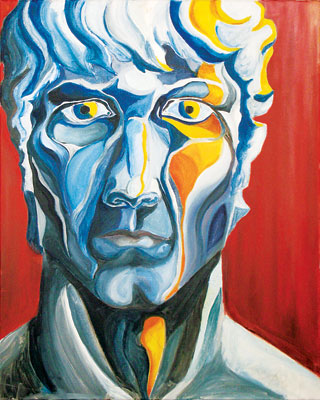 © Anonymous