Dreamland
February 27, 2010
Miles and miles of unending green,
Draped on the shoulders of the rolling hills,
With crisp horizon lines cut bold and clean.
Stalks bow, servants to the wind's wanton wills.

The sun hangs in eternal burning blue,
Banishing dreary rain of yesterday.
Land blanketed in vibrant, living hue,
Cultivated by the sun's blessed ray.

Silver sliver moon, balanced on its tip,
Waiting for its turn to give the world light,
Rising when the sun below hills does dip,
A shining comfort through the darkest night.

Resting in the palm of God's gentle hand,
Is a beautiful place I call Dreamland.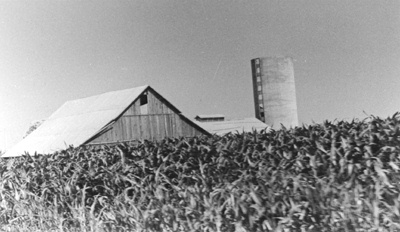 © Steve S., Marblehead, MA