Spark Of Insanity
March 2, 2010
Shadows surround me in this darkened room.
I've been waiting here forever. It seems,
Waiting for you to save me from this gloom.
In this room I am surrounded by screams.
They told me to look at the black ink lines,
They wanted me to tell them what I saw.
There are chills runnning all along my spine
as the lines repeat along these four walls.
The shadows here have very cold fingers.
Their long nails dig into my pale white skin.
The darkness of night, in stillness, lingers.
I feel cold hatred for you, my love, within.
You left me here, you sent me away.
"I'm not insane." Was all I got to say.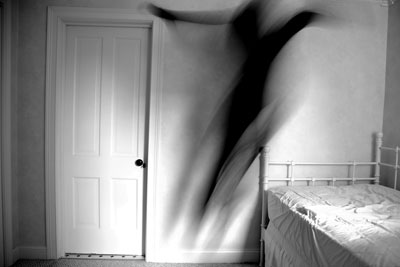 © Sarah M., Blairsville, PA