bed of Lies
May 25, 2018
Right now my mind is painting, the picture of your pretty face.
And I don't know how to say it, im locked inside your human race.
And now I can't forget it, when you hum that tune to me
You've got me chained down by the minutes, that make me happy.
Your crystal eyes, suite madame blue, I'm paralyzed when I'm with you.
I can't see the fire burning, deep inside your head.
Cuz to your word, I have stayed true, you energize like mountain dew,
My heart is racing for the seconds, lying in your bed.
Ohh You keep the change I owe you, and you never need a raincheck,
Even when it's pouring, your pain is always painless.
I know I'm kind of boring, but what else can I say?
I've got a wicked happiness, when you're with me.
You know you're something special, you know you're something new,
And the grass is always greener,  when it's walked on by your shoes,
C'mon girl tell me what you're hiding, you're too good to be true,
And now the horsemen started riding, Because we all salute
I see the smile, on your face, that sickened grin is in it's place,
I finally caught you girl, now no one can escape.
The reality, solemnity, of all the lies you fed to me.
This is the crashing of my world, and you're my disgrace.
What's the matter why you crying, is that the voice inside your head?
That told you not to go 'round lying, with other men in bed,
Oh how you've corrupted perfection, you've overkilled it's taste,
And you've damaged it's reflection, when you smacked across it's face.
Oh now the panic is surrounded, for what you've done to me,
You know Karma has the darkest price, of which you'll someday pay.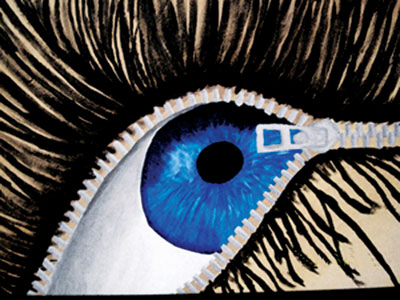 © Brad S., Lecompton, KS