Metallic Skeletons
August 17, 2014
The metal skeletons in their Automaton car,
spun around, and spotted from afar,
The only place fate had ever known…

There was there was steam there was grime,
wind and a chime
All around the grunting hills

There was fake, and alive,
and hair, and dye,
no one spoke to a soul!

The war had all burned what left and churned,
The world, was nothing but a mess!

Not a creature talked
asked for time,
all made not a sound.

The train wore a path
on alabaster grass,
and held passengers inside.

There were snakes and birds,
wind-up glossy herds,

Machines
instead
of
Life.

The metal skeletons
swore the ends,
near to the floor.

Under their masks,
a trait
still lasts,

of alertness
and of
strife.

These little thoughts,
worked and crossed.
a Process and a life!

Those metallic words,
stung like a curse,

These machines were
alive.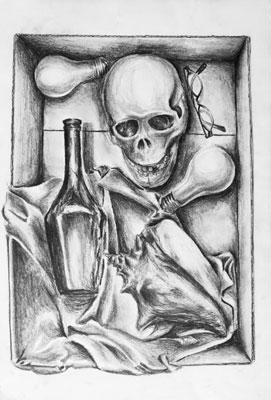 © Karen S., Norwalk, CT