my once self
March 11, 2014
Every letter of the heart,

Made me feel so far apart.
Not from them, for I felt no more;
But for me, the scars I bore.
I once was fair, kind and true.
I loved myself, until I met you;
From the day we first met,
Our first kiss, the poison set.
I felt the pain, the broken cries.
I denied the truth, believed the lies.
I heard the crack of heart and bone,
But without you I was all alone.
Now we've grown older,
With weight on our shoulders.
But I still can't end this pain,
Empty memories, my only bane.
Silent cries cascading upon deaf ears.
Only you, call these bitter tears.
Loved ones fall to the all ending soil.
Adding more to our eternal coil.
Not one hug or tear to shed,
Simply rise and fall to bed.
The end is nigh, feel the drum.
One more shot, you'll hear a hum.
No one cared, until she died.
No one heard her silent cry.
Her eyes her soul we all say the glory.
Not one of us there at the end of her story.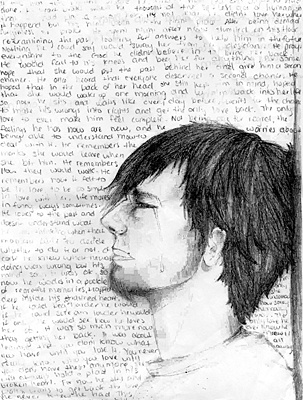 © Annie M., Columbiana, OH