Route 66
July 5, 2012
Where is the end--
Where is the start?
Where will we tend
The broken heart?

The road curves here,
Traffic flows there
Like the clear tear
Flowing from where

Else but the eye--
Road signs ornate
The streets so wry
Stretching from state

To state like hu-
Man fingers seek-
Ing what's taboo
And what is meek.

The engine stops,
The fuel runs out,
Every tire pops,
Our whereabout

Nobody knows,
No rest stop near--
That old man tows
Our car from here.

We're left to walk
All Route Sixty-
Six--Route of Rock
And Love's Debris.

The cars pass by
And leave us be-
Hind--you and I
On the lonely

Route Sixty-six.
I'm tired o your
Old games and tricks--
Our love's no more.

Love's run its course--
I've reached the end--
Love's Divorce
Where the streets rend

And your heart tears;
Love's a wretched flop;
Twisted route, where's
The next rest stop?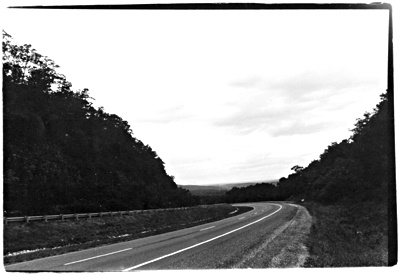 © Courtney R., Great Falls, VA