This is our world
December 10, 2011
Let the music drift through your soul, bring up the memories of long ago.
Take your time and breath it in, let the lyrics erase your sins.
The time has come to raise your voice, let the world hear this noise.
It will run through your blood like ketamean letting you see what I see. 
This economy has drained us of our freedom of speech, now it's time for us to teach. 
Never let them tell you no it's our turn now don't let it go.

Stop running, stop hiding let's run the world. Take back what's ours,  rip apart these bars. We have a voice, we all have a song. Don't let this world bring you down, help these lost souls to be found.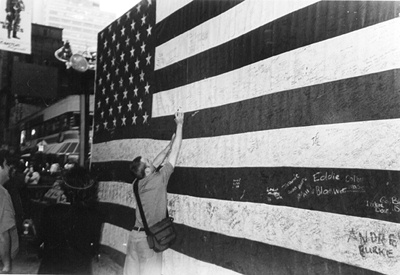 © Kyle M., Marblehead, MA