Just Another Fool
September 2, 2011
Just Another Fool

Drip, drip, drip.
See the crimson sheen drown out into vermillion,
scattering across the broken ice,
reveling in the untended sorrows.

Eyes half-lidded,
air becoming harder to breathe,
fingers barely twitch,
moving up my stare,
I gaze;
at you.

Laughing,
without me beside you,
to coax that misleading melody
Crying,
into my bruised chest,
I fought to protect but you only beat me more
Raging,
at the flesh of my skin,
to rid yourself of your anger as to substitute to me
Devoid,
of all emotion,
swearing and screaming at me that I wasn't there for you.

You are wrong.
I stood beside you when you pushed me away.
I let you beat me into the ground and some more.
I angered you so you would forget your pain.
What have I done wrong for you to treat me like so?
What have I done?

Sliding off the flesh,
pooling at the floor,
too much,
too much.

Fear begins to kindle and flame,
hatred becomes an obstacle illusion,
and you;
run far, far, far away
from my broken body.

I watch you scream,
I hear you leave,
I feel your bitter disappointment.

"What was wrong with her?
She's so stupid.
Didn't she realize how good she had it?"

I'll just become another girl in the news.
Forgotten and left behind.

You'll move on,
find another;
a better, simpler, less trusting one.
I swear,
I'm sure,
I am correct.

Not even a day,
and I am gone from your world,
no longer a fraction in your mind.

To whom was I to you?
I'll be just another memory.
A whisper on the wind.

You don't even remember.
And it's only been a week.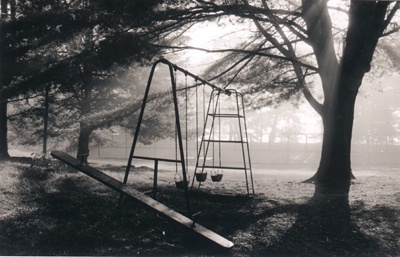 © by Steve S., Marblehead, MA