A Song For You
September 13, 2011
how did i ever love you?
why did i feel that spark?
but now you left me broken,
you tore me apart.
why do i always fall so deep?
why do i see what is not there?
but now im feeling this defeat,
and you dont care.
im sick of feeling all this pain,
but who else is there for me to blame?
what happend in between us my love…
somehow you stopped trusting me,
all the lies that you believe,
cant you see its makin me crazy. crazy…
but why did i, i fall for you,
what more is there for me to do?
now that my heart is broken…broken…
i know i'll never be the same,
and everyone will see a change.
cause now im thinkin my life over. over…
i never did that thing you keep accusing me of…
how did you, ya broke my heart.
now that our love is torn apart,
i'll always be missing you baby…baby
how is it that you do not see?
all the things youve done to me.
i dont know if i'll ever move on…
but why did i ever fall for you…
and im stuck here guessing what ima to do…
for better or for worse you never know until its gone.
i know i shoulda seen this coming all along.
why did i have to fall so fast?
can never take it back.
just know that i love you baby, baby…
cant the past just be the past?
cant we just move on?
do you enjoy seeing me like this? like this…
but now its over boy,
my heart is not a toy that you can choose when and when you dont have it…
i know that i'll be missin you,
i hope that you would miss me to,
its been far to long since i was happy, happy…
know baby that this is for you,
i dont know what to do,
and its so hard to move on sometimes. sometime…
but baby i cant control,
the way i feel about you.
if i could ida never fallen at all! at all…

i thank you for what you have taught me…
you can fall fast but just remember…
never fall in love to deep… to deep…

I try and try to move on,
im tryin to, to just stay strong,
But when you left you took my will with you. with you…
I keep on tryin but dont succed,
did you know what you meant to me,
I will never forget you baby, baby…

You cut your name into my heart…

Now i cant believe we're so far apart.

You carved your name into my soul…

What will i do without you baby?
i dont know how i will survive.
I guess we'll all just have to wait and see… baby

Now that our love is so far off,
im free to live my life.
i knew somethin didnt feel quite right… quite right….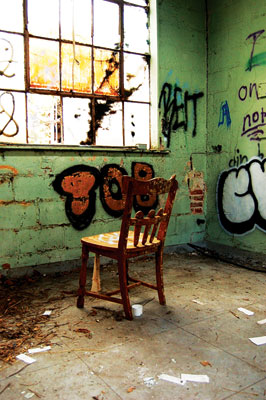 © Gianna V., Sewell, NJ