New Guy
August 14, 2011
Be on your guard,
there was a new guy in town,
his expression was hard,
and he wore a frown.

I wondered what makes him so,
vile and mean,
all he does is lie low,
and wishes to not been seen.

I wondered where he came from,
where he grew up,
parents call him that bum,
his answers in class were yup.

He avoided everyone,
I guess for him that was good,
he didn't seem like much fun,
people said he came from the hood.

I'd dropped my stuff one day,
no one stopped to help me,
he bent down and said hey,
it was then I could truely see.

This guy was a good guy,
nothing like people said,
he sometimes told people hi,
and wasn't all that dead.

He was a shy guy,
that was known for sure,
he looked in my eye,
and all seen was pure.

He'd talk to you,
if you were nice,
but no matter what he could do,
people treated him like he had lice.

I was his best friend,
and he was mine,
and yes, I was questioned,
but to me he was just fine.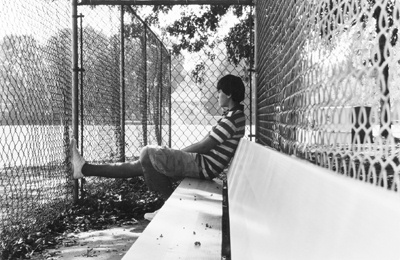 © Kyle W., Pompton Plains, NJ