Rat Race
August 1, 2011
Only so many ways to throw the dice.
So many paths in the maze for the mice.
Don't give up just because you lost.
You'll pay the price no matter what the cost.
Up, down, back again.
I'll hand it over, cause I guess you win.
Tell an honest man lies and he'll know the truth.
You say I ain't got facts, then I'll give you proof.
Dull your finger on the knife.
Cut yourself and lose a life.
Ten fingers held up high.
Takes just one to lose an eye.
Turn a corner and you're in a daze.
One more rate caught in the maze.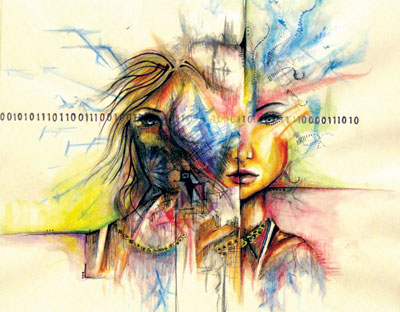 © Melissa W., Fayetteville, GA