Petals of Love
January 12, 2011
She dances in a cemetery,
her dress so white and clean,
laughing, happy, and so merry,
the prettiest thing I've ever seen.

Her brown curls shine.
Her dress blows in the wind.
Her eyes meet mine,
and I know she's my friend.

Her silent peels of laughter,
make me giddy and bright.
She walks with nothing the matter,
and emitts her own special light.

She runs her fingetips along headstones.
She smiles and drops a flower,
On her very own bones.
She turns and it begins to shower,

petals of love.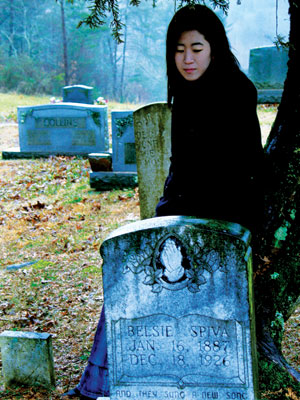 © Michelle B., Blairsville, GA