Hands
January 12, 2011
My momma said if he holds your purse,
snap him up while you can,
because it's a sure fire thing,
he's not afriad to hold a hand.

That's the guy you'll be with,
forever and till the end,
and he'll never let go,
of that little hand.

And when that hand is ready,
on it he'll put a ring,
then he'll take the other hand,
and tell you your the prettest thing,

And with that other hand,
he'll hold his baby girl,
and cry as she takes his,
as her fingers begin to curl.

He'll hold on tight,
to his two best girls until the very end,
when he lets go of the hand of his little girl,
and place it in her man's.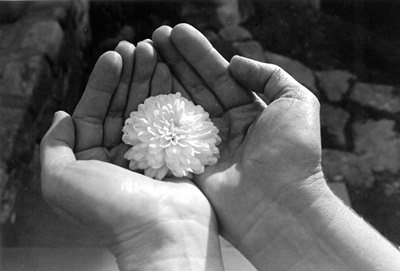 © Beth S., Marblehead, MA