Over you..
October 26, 2010
V1. I think of everything we been through and its so hard for me to be around you/ that i have come so far and im still standing on these two feet/ After all the tears that stain my cheeks, and all the heartbreak that made me weak/ I wouldn't call us friends and so far to us i call us frenemies/ You can say that when i look at you it's like i look at everyone else/ But no one hurt my heart in two and made my life feel like hell/ You can say that i have not moved on/ you can say that i think of it everyday/ but part of me wants to know that you still want me some days

Chorus: I know this confusing pain wont go away from me/ one minute i need you the next i don't/ i need god to help me/ i choose this pain to run away but when i do i still see your face/ and it hurts me like a open cut/ and your addicting like a drug/ and so i say to this/ and i know the truth/ sadly enough I'll never be over you.

V2. I can't possibly tell you i want you back because i know you don't feel that way/ i don't understand why it's so complicated and insane/ I know i can't just even though i want to run away/ And i know you don't feel the same way.

Chorus.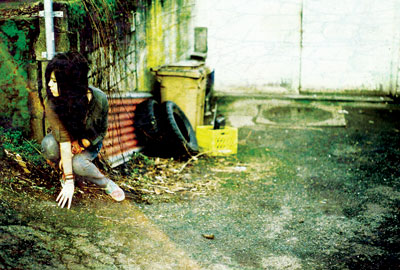 © Hailey J., Lake Oswego, OR