The Heart
June 17, 2010
Im tired of trying,
Im done with all the games,
The heart doesnt forgive what it doesnt forget.

There is a gaping hole in my heart,
Thats tearing me apart,
Blood spilled here and there,
Shatered glass everywhere.

I fall into a deep sleepy dream,
Dreaming of you and me,
How could we let this be?
Why did you leave?

I picture myself drenched in blood,
With your picture in my hand,
Dying without a chance.

Old feelings come rushing back,
People trying to get me out,
I resist to hold back,
And surely with no doubt,
I gave out.

My heart stopped pumping,
Blood stopped rushing,
I can feel myself getting cold,
And everyones trying to hold,
Me tightly,Slipping away slightly,
Tearing holes let the warmth in,
Closing as soon as they realize,
That i no longer exist.

People rushing me into the hospital
Oxygen into my mouth,
I feel giving out,
Dont let me live,
I want to die,
Cry, my heart, cry.

I cannot live without your love,
You make me want to come,
Rushing into save you,
But today its your turn,

I feel my heart giving out,
I know right now,
The Heart needs you,
More than ever.

The Heart Doesnt Forgive What it Doesnt Forget.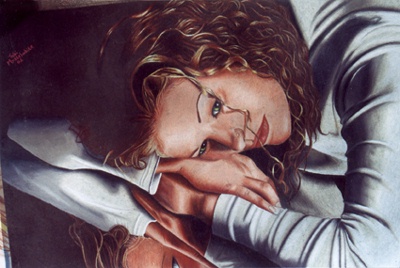 © Tabitha M., Kannapolis, NC