Your new lover.
January 21, 2010
i think i got too attached to you.
i got too used to loving you...
and I'm really scared you won't love me.
i know we barely just met,
but i think i know for sure...
i've never felt this was before...

Chorus: But will you catch me when i fall even harder because i can't love another, unless we fall for each other... can i be your new lover?

I'm always smiling whenever you pop into my mind,
can you be my forever valentine?
Sweet as chocolate rain, loving and caring as holding someone till the day you die and your the sweet everlasting love of mine.

Chorus: (x1)

i can't stand not being by your side and hearing your voice by the end of the night, holding your hand in the winters heat and resting my head on your shoulder falling asleep, hugging your arms as you squeeze me tight, kissing you till I'm simply breath taken, whispering things in your ear before our sweet goodnight...

Chorus: (x1)

you don't know it yet,
but i love you with all my heart
and i hope our future never ends...
tell me you love me...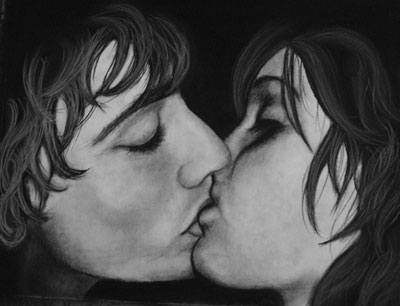 © Anna Y., St. Robert, MO