Hey dude Arnold
March 13, 2022
Hey dude Arnold how ya doing
In Hillwood how's life going
Your surname's right; you're a shortman
But that girl Helga, she loves you since when
You aren't a hottie like the other guys
And Helga's beauty doesn't seem like paradise
I'm enough of that love but hate drama, drama
Why don't you move from Washington to the Bahamas?
Why's Gerald the leader when you're there, Arnold?
Oh dude, You don't seem like a nine year old
And Helga's crushing on you forever and ever
But, is she gonna tell ya, never, never, yeah
Where are your parents, I haven't seen them still
As you have eccentric grandparents like Gertude and Phil
They own that boarding house, in your town Hillwood
Helga's sissy Olga is as perfect as a hood, yeah
Why's Helga a tomboy and still wears pink?
Lastly, Why do you hold her hand as if she'd wink?
Do you like her or like her not, for,
if you wanna see her doppleganger once more, yeah
Are you weak or can you be strong, Arnold?
Can you battle with the school bully Harold?
Do you like it if Helga confides in Phoebe?
Maybe, she'll talk about her crush on you, just maybe
Hey dude Arnold, I wish to come to Hillwood
And I've to say I'm writing this rap, in airplane mode.
Airplane mode.
I swear dude ;)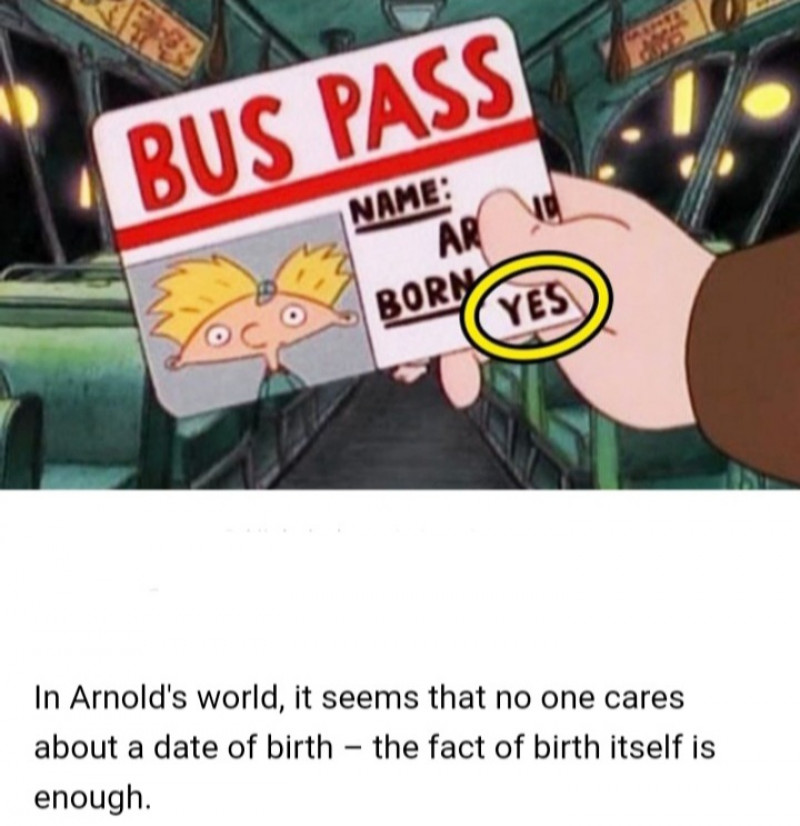 © Maxine G., California, California