The Sweet Life
April 17, 2015
I'm starting to crumble.
Not like a cookie--that's much too sweet.
It's more like a jackhammer going at concrete.
It's fast and slow
And everything between the two
It's cutting at my brain, my heart--why doesn't it affect you?
I'd like to kill
This parasitic affliction of mine
But possibilities are in demand, not supply.
So I'll wait in this crumbling, tumbling mass
for a prince to make haste
Because though I'm unhappy at least it's known;
Better to be a placeholder than to be a waste.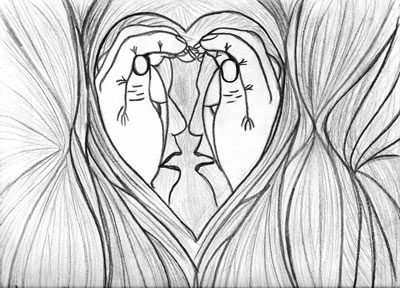 © Roumany P., St. Paul, MN