Mr. Sun
March 20, 2012
Blazing in the sky you rest in all your glorious might,
Hidden behind the cool darkness of the night,
Watching her not even try to pass life's unruly tests.
Weak, uncaring, unsmiling, unsharing
Trudging through life while you sit up there staring.

Smoldering heat, you slash from your eyes.
Your anger booming down, streaking the skies,
Trying to crack open her world before it destroys what we love most.
Strong, caring, smiling, sharing
Pushing life her way while she slowly destroys everything!

I beg you Mr. Sun, Mr. Sun please shine down on she.
Help her not to hide what I see so plainly.
Send her a shooting star, a wish we so badly need.
Tell her "You need to change!" You have to try!
You, and only you, just might be able to teach her to fly.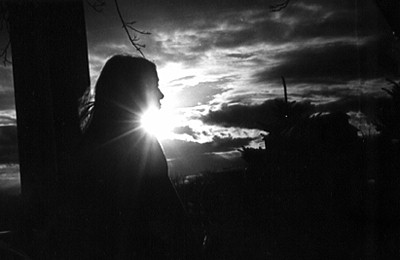 © Elizabeth G., Marblehead, MA