Lonely Kisser
June 6, 2011
Never been kissed, at the age of sixteen.
An innocent mind, so pure and so clean.

I don't understand your dirty joke;
I just pretend you never spoke.

I lost my only boyfriend after a week;
He never kissed me, even on the cheek.

I indulge in hugs, both sturdy and soft,
But with bare lonesome lips, I feel so alone and so lost.

I have people there, holding me tight,
But I need a kiss, just to see what it's like.

How pathetic am I, already sixteen?
I'm the loneliest kisser you've ever seen.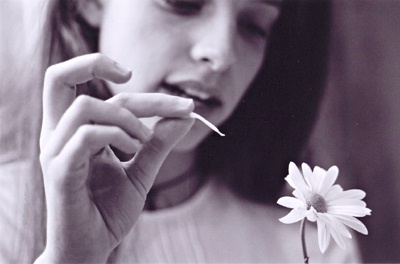 © Emily B., Houston, TX