The Butterfly
April 22, 2010
The Butterfly:

The butterfly, as it flies through the breeze,
Leaves sweet feelings behind…
That make me think of you,
They imprint you in my mind
And they make my heart skip a beat,
Like the pulse of the summer heat,
And like a stone skipped across the water…
Leaving ripples behind,
Bring memories of you into my mind.
You're sweeter than the sweetest flower,
And more required than any minute of any hour.
You flow through my mind like a butterfly through a breeze,
More passion is in you than any sea…
These feelings make me want to see you,
And be beside you…
If I can't then at least I can see you in my mind…
As the butterfly leaves sweet feelings behind.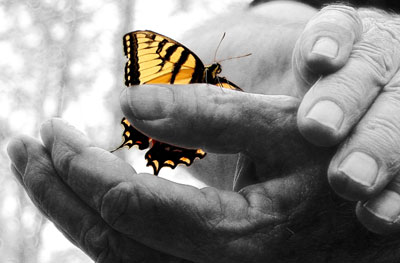 © Katie K., Macon, GA