Time...
April 20, 2010
In life we have limited time,
Maybe even an exact count of minutes…
With my minutes,
The seconds that slip by each day,
I wish to be with you
Yet you are so far away.
If I could trade in minutes without you,
for minutes with you I would.
And I wish that I could…
I wish I could see you everyday
And every second, minute, and hour of that day…
I just want more time with you.
I would give up other things this is true…
For you I would drop all of my hobbies, and gladly give up hours of sleep.
I would stay up all night just to talk to you…
All because I need more time, more time with you.
I wish I could see you in my sleep…
Talk to you there,
Sleep feels like a waste of time,
Because its time wasted,
When I am not with you…
Its only good with you.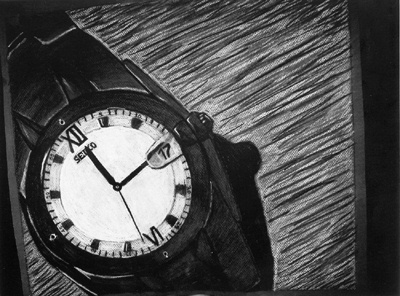 © Rachel U., Danbury, CT