Element: Earth
September 16, 2012
The earth around me
So beautiful, so sane
Around me is the earth.

The earth holds my life
The earth provides for all of us.
The earth is life itself.

The earth is alive.
It moves fairly slow and fairly fast
Day to night it moves.

Sometimes it hurt to move.
The earth will shake jolting us around.
Leaving us in the rubble

Honestly the earth may care
Honestly it may not care a soul
The question is do you?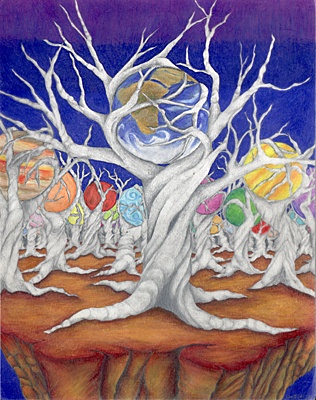 © Sara P., Lake Mary, FL