Existence
May 1, 2018
Sometimes,
When the sun sets,
I can feel the cool shadow of gray,
Surround my body,
And as the sun's warmth ceases,
I learn in today's world,
All we can trust are
Ourselves
Are the binding nature of our
Existence
Is yet undefined.
What does it really imply?
Why does my heart stutter and not
Beat
Is not a powerful wave of strength,
But a throbbing for change,
An accomplishment of
Dreams
Unlock repression feeding on
Innocence
Lives with my
Fear
Is an unspoken language,
That pushes us into a corner,
Into darkness,
Convincing of danger,
Then lighting it all on
Fire
Is mesmerizing,
It takes life,
And transforms us into
Ash
On which we stand on,
Hoping it will support our
Existence
Brings me back,
Twirling me around,
Like a manic ballerina,
In a never-ending curtain call,
Colors blend into pure
White
Cleanses my dizzy mind with,
A blank canvas,
Erases the dried ink,
Writings of my failure,
And when I stop spinning,
I wonder,
Did I or,
Do I,
Exist?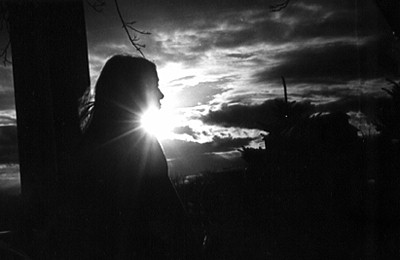 © Elizabeth G., Marblehead, MA