I Remember Jared
April 23, 2018
I remember his smile
Big but shy.
His infectious laugh
And disgusting silly faces.
In my worst of days,
He took away my pain.
I remember his hands
Tickling my feet
As I screamed for mercy
None ever came,
Just good memories
And sore lungs.
I remember him coming home
From work on late nights.
I'd be there waiting,
With a plate of dinner
And the story of my day.
He always listened,
And he always cared.
I remember his car,
That cute golden car
And the safety he brought with it.
"Buckle up Sis"
80's music softly playing
And laughs loudly raising.
I remember saying goodbye
As we dropped him off at his new life.
Unable to stay strong,
I cried in our last embrace.
He turned and waved
As our car rolled away.
I remember Jared
And the amazing person that he is.
My role model, friend and big brother.
Although he's far away,
I keep him in my heart
Looking forward to the day
When we get to restart.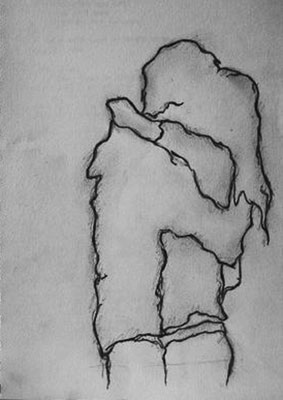 © Nicole B., Newcastle, WA