Forever In The Rain
April 23, 2018
She sang
To the heavens
While her coffee steamed.
Watching railroads
And counting sheep.
In the rain
She dances,
The tears leave stains.
Walking on a tightrope,
Slip,
Then pain.
In her dreams
She's invincible
Floating around the sun.
Hospital beds and meds
Bring her down
To the ground.
Addicted,
And unconvinced.
Her eyes
Show the universe
While she blinks silent tears.
She's unsure
Of the world.
But in the morning,
There's peace
From the flowers
Left at the door.
Her heart
Is a mystery.
Belonging to nobody
But the monitor.
For days it's silent.
One long beep,
And it all disappears.
The coffee shops,
And the tightropes.
Dead flowers
And the drugs.
She floats in her
Own universe.
Forever dancing
In the rain.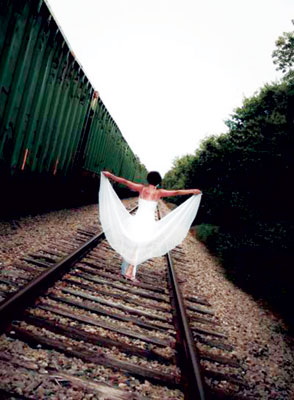 © Olivia E., Alto, MI