"that's so gay"
March 17, 2018
The true definition is lost
when your lips part to say
casual insults with no cost,
a dismissive, "that's so gay."
The trans women of color
fighting for the right to exist
while living off a dollar,
dying due to who we kissed
how can it be any clearer?
how can you really not see
your "meaning" doesn't mirror
the strength of our history.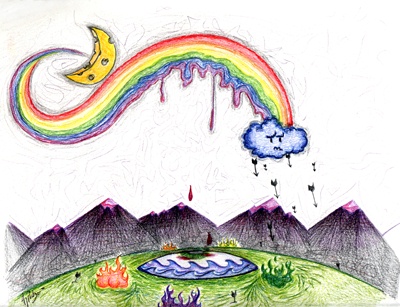 © Alexa P., Ridgeway, PA