guys [you] wish [you] never met before
March 21, 2018
10 ~ he stays up all night to talk to you, but he never calls.  you know he's thinking about calling her.  
9 ~ he loved your body, even though you hate it.  told you you were beautiful for everything. he fell in love with your best friend with a perfect body.  you knew he never meant it.
8 ~ he wrote you a poem.  he drew you a rose.  he said 'i think you should stop calling.' you framed the drawing.
7 ~ he was the one the other girls wanted.  and he picked you.  he was the one who would lie to go see you. you got left on read.
6 ~ he still says he loves you. he does drugs and hurts himself.  you thought you could fix him.  you were wrong. 
5 ~ he calls you every morning and every night. he held your hand when no one else would. 
4 ~ he was your first kiss.  you never wanted him to be. 
3 ~ he's the one you never thought would love you.  you were right. 
2 ~ he doesn't even exist.
1 ~ he died last month.  
0 ~ he's the one.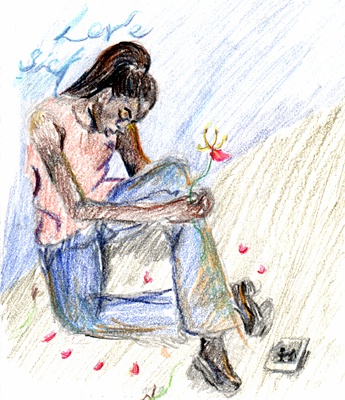 © Sherell B., Philadelphia, PA