Anxiety
February 13, 2018
"Why do you make a big deal about it?"
"You will be fine"
"Just relax!"
"You have nothing to worry about."
I hear these all the time. It may not be a big deal for you but for me, just asking for a napkin takes a ton of strength to do.
For you talking to a stranger is simple. For me it's like facing a dragon, I feel if I say or do the wrong thing I could be burnt. 
For you it's exciting to go to a concert, but I fear everything, "I am going to get lost? Will I be able to defend myself? There are so many people around me!"
For you it is just a fear, but for me it's a mental illness.
Anxiety is a real thing and this is how I help myself. I could write and write but I am still afraid to let anyone see what I type down. Even putting putting this on the net fears me so much and I have so many questions like "What if no one likes it? Could it really relate to anyone? Why am I doing this?"
I shake and shake when I go out in public, even seeing my best friend fears me cause I wonder if she is getting sick of me, or if she found a new best friend.
I try to look brave and fearless but on the inside I think everyone is judging me for what I am wearing or if I said something stupid!
Living with anxiety is like a curse, you can try and ask for help as much as you want but that witch won't do anything to save you nor anyone can help you.
I can take medication to help myself, but if I am in a terrifying situation nothing can help me.
But despite all this, there are some good things with it.
When you find another person with anxiety, you can have a sigh of relief and think "I can be myself and they won't judge me that much"
You ask each other your coping mechanisms.
When you see them again you become happy knowing that they have your back no matter what. You can talk about anything without being scared of being judged.
I know this isn't put together well but I write from the heart, I fear that you are judging me but that is okay! And if you also suffer from anxiety, remember you have someone on your side, you have someone who understands how it feels.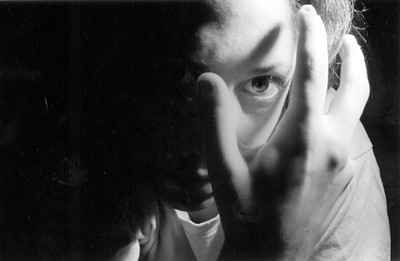 © Julie S., Marblehead, MA