Don't Look Away
February 6, 2018
We sit on a cliff
To talk,
At a silent moment
I turn my head,
Instantly I'm intoxicated
By the gleaming color
Of your eyes.
I always used to feel
Like a phantom that blends
With nothingness,
When I'm with you
It all changes.
I'm your universe,
And you're mine,
We sit like this for a while,
Me, looking into green, grassy
Meadows.
You, looking into deep, blue
Pools.
I've never known
True happiness,
'Till this moment.
I'm afraid to look
Away,
For fear of the end
Of this moment.
I silently beg,
"Please, don't look away."
But the second,
I do,
You lay back to look
Up at the sky.
My heart hesitates
To beat,
The moment you look
away.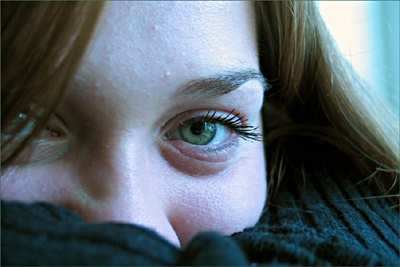 © Andrew M., Belleville, ON, Canada